Grand Verdus Rosé
Bordeaux Rosé
Far from " classical " Bordeaux Rosé, this is a fine, light tannin style with a coral pink hue. It is obtained from lightly pressing grapes. Harvest occurs earlier in the season for better freshness and precision. Highly aromatic with intense, pure notes of fresh stone fruits and minerals.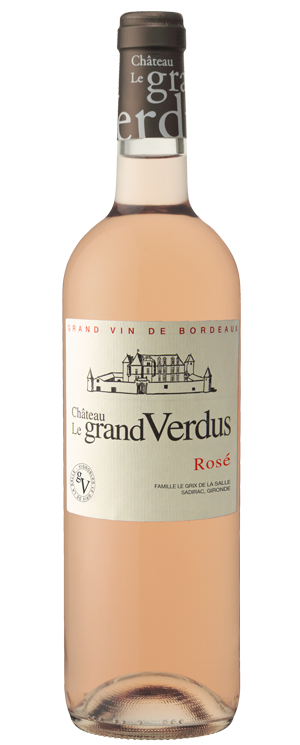 Blend
50 % Cabernet Franc, 30% Cabernet Sauvignon, 20% Merlot
Vinification
Night harvests to keep fruit potential, sorting table, no maceration, light pneumatic pressing, racking before stainless steel fermentation with selected yeast at 16-18°C.
Ageing
In stainless steel tanks to prevent the oxidation, with stirring of the lees over 4 months.
Drink Over
1 to 2 years, for aperitif, grilled meats and fish, or just when you feel like it !
Award
2019 "SAKURA" Japan Women's Wine Awards GOLD